Please kindly read the following guideline before you have placed the order.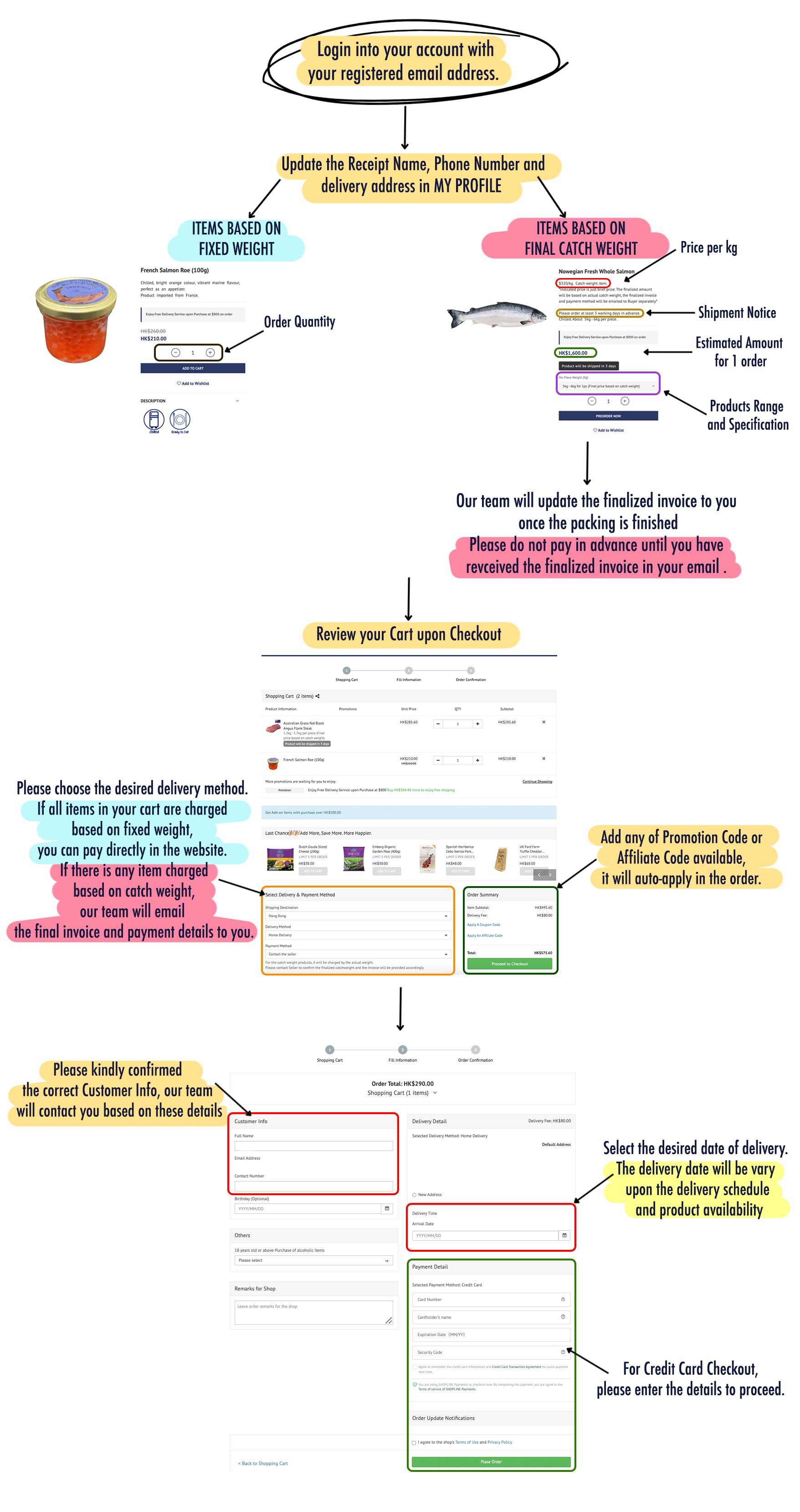 4. Confirmation for Your Order 
You will receive an auto- email for successfully placed. Please double check the items details and quantites. Our team will send the order confirmation to you later. The  total amount indicated on the order confirmation is for reference only. Our team will email the final invoice, estimated time of delivery and various payment methods to you once the packing is ready. The email will be sent the day before delivery.