Step 1 : Receive the Email of Resetting Your Password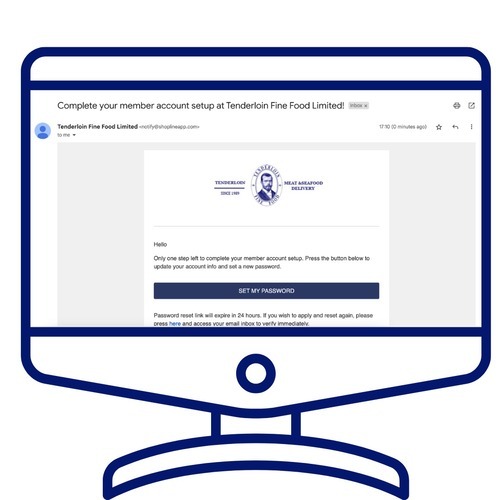 Our system will auto- generatedan email to your registered email address for resetting the password.
Whenyou have received the email, please click the button "SET MY PASSWORD".
Step 2 : Changing your New Password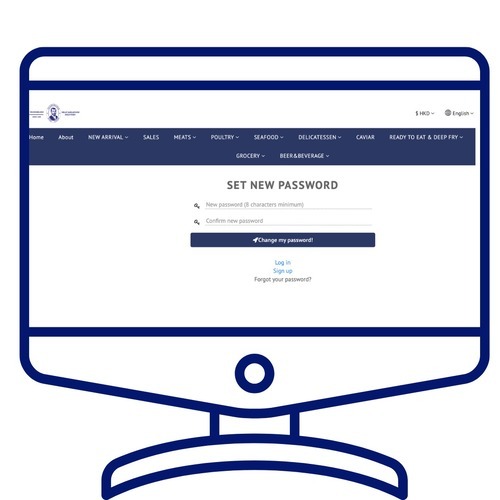 Set the New Password (with 8 characters minimum)on our new website.

Step 3 : Updating the Customer Details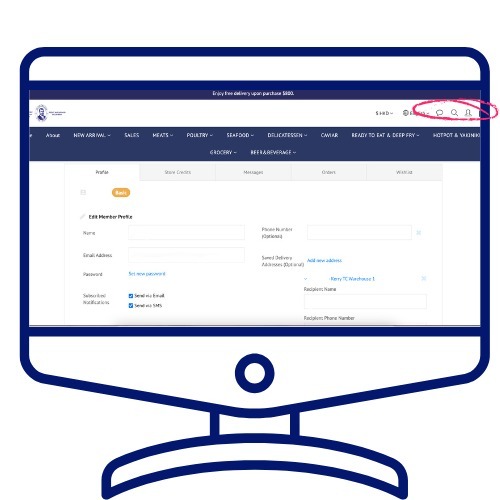 Update the Customer details (Delivery Address; ContactPerson…) by clicking the button located on right hand corner.